A Journey to Belize

In April 1997 we celebrated Carol's birthday in a Carribean paradise. For 10 days we imbibed the tropical sun, surf, Belicon beer, punta rock music, third world culture and Mayan ruins. We saw the heart of the mainland and much of the barrier reef (from three islands and underwater).
We started at a resort in Northern Belize.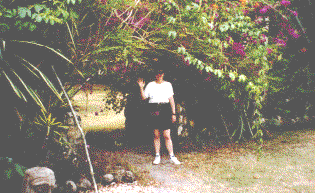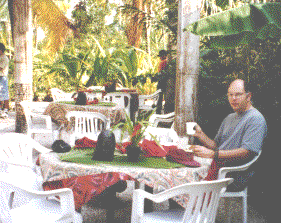 From here we visited the Lamanai ruins, approaching it by boat. Here is a view across the rain forest from atop one of the temples. There is also a picture of us in front of the Temple of the Jaguar at Altan Ha.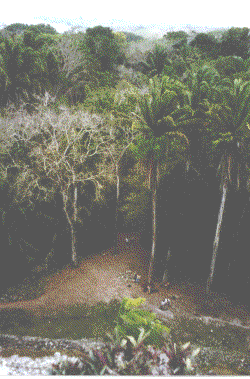 From the mainland we flew to Belize's largest Caye (key or island), Ambergris Caye. Here is our hut and the terrace where we hung out in the evenings.
Most days we went snorkeling along the world's largest living coral barrier reef, that stretches the entire length of Belize. The oral formations were out-of-this-world and the fish were spectacular. For the birthday dinner, we hired a boat to Caye Caulker, a more laid-back island.
+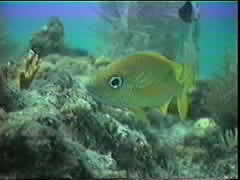 Our final days were spent in the western part of Belize. One day we explored a cave deep in the rain forest, containing Mayan pottery up to 3,000 years old. The final day of adventure featured a trip to the extensive Mayan site at Tikal in Guatamala.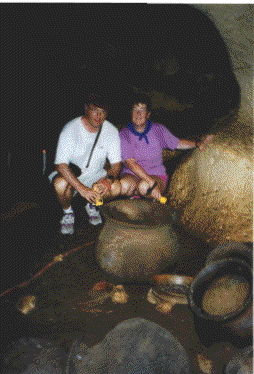 In case you do not know the geography of Belize (formerly British Hondurus), here is a map showing it situated in upper Central America, directly below the Yucatan of Mexico, to the East of Guatamala, and above Hondurus.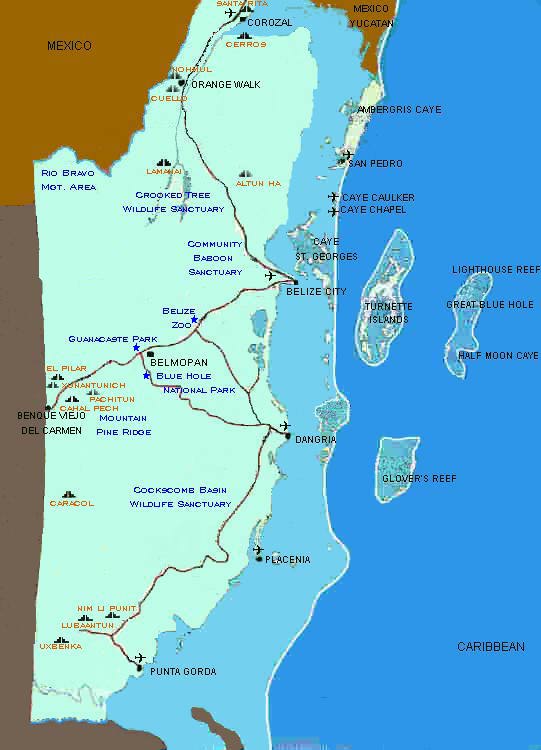 Go to top of this page
Return to Gerry Stahl's Home Page
Send email to Gerry.Stahl@drexel.edu
This page last modified on January 05, 2004